Free Online Plagiarism Software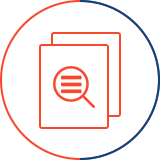 Plagiarism
Illegal use or stealing of any published work or written material such as articles, academic papers, books or any other web content which are considered as the sole properties of their creators is known as Plagiarism. It is forbidden for anyone to benefit from anyone else's work without seeking permission first or giving credit properly and that's why there are copyright laws for the protection of these properties. Plagiarism occurs when you copy published work intentionally or unintentionally and use it as your own which has become a common practice these days. However, it not only hampers an individual's creativity but it can also damage your reputation as well.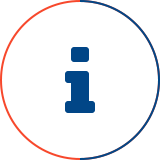 Secure Your Content
The issue of plagiarism isn't new to the world, it has always been there in different forms. Nonetheless, with the technological advancements and World Wide Web development, plagiarists have found more convenient platform to commit their crimes. On the other hand, it has also become easier for people to identify these crimes and take action. That is where plagiarism software or plagiarism checker comes into play which have make it easier for us to track the paths of plagiarists. Any kind of plagiarism can now be detected with plagiarism checker tools and we are here to help you make your work more secure with the best plagiarism software out there.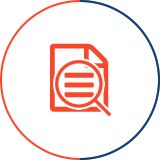 Plagiarism Software Functionality
There are countless plagiarism checker tools available today both online and offline that are actually being a great help in the educational, business and commercial fields because of the convenience and speed with which they work. Call it sloppiness or sheer laziness but people have started relying more and more on these tools for plagiarism checking rather than manually editing the actual content of someone else before using it for their own writing purposes. Simply copying and pasting the material rather than putting it in your own words might sound tempting but trust us it is going to be harmful for you in the long run. When your copied content will run through a plagiarism detector, the truth will come right out. That's why we recommend you to use our plagiarism software before your content submission.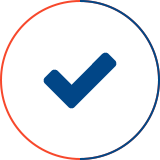 100% Plagiarism Free
We, here at the plagiarism software can help you in preserving your content and keeping it 100% plagiarism free. Our objective is to help you by not letting your expressions, ideas and thoughts to be stolen by anyone else. This has now becomes possible with help of plagiarism checker tools. A good plagiarism checker will tell you about the uniqueness and plagiarism of your content while helping you be the sole owner of your work. Plagiarism finder can now help you detect various forms of plagiarism, giving complete report of the plagiarized sources. To sum it up, our plagiarism checker is your ultimate answer when it comes to content plagiarism issues.